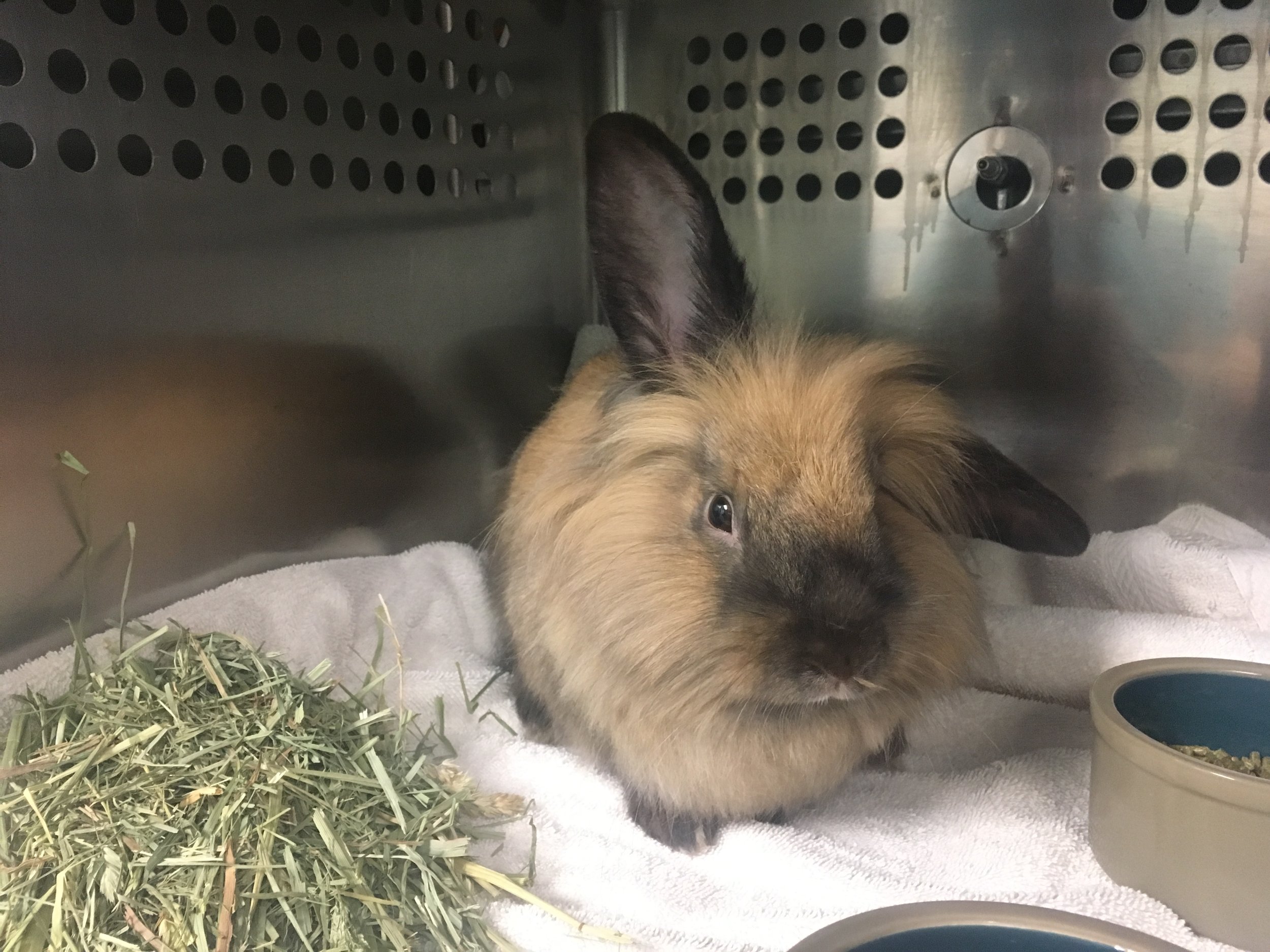 And for our final story of 2018, we present the tale of a bunny with a rough start to life. This story might be hard to read, and even make you angry, but it has a hopeful ending.
This little rabbit was found outdoors a few days ago and turned into the clinic on behalf of our friends at the
Indiana House Rabbit Society
. The Good Samaritans who found her saw some interesting wounds that looked suspicious. A quick radiograph of the patient resting in a standing position showed this: a total of 5 round shot pieces (you can easily see 4 of them, and the fourth right over her nose).
Other than that, our bunny appeared in good weight, was calm and very sweet tempered. House Rabbit has decided to call her "Red Ryder" for the BB gun featured in "A Christmas Story". We love her name, despite the circumstances; it shows she is strong and will survive! (Sometimes you need a little humor to help get through the tragedy). She'll be spayed next week, and her wounds cared for; after that, she's ready for adoption through Indiana House Rabbit Society!
We wish you a wonderful, safe, and healthy 2019.