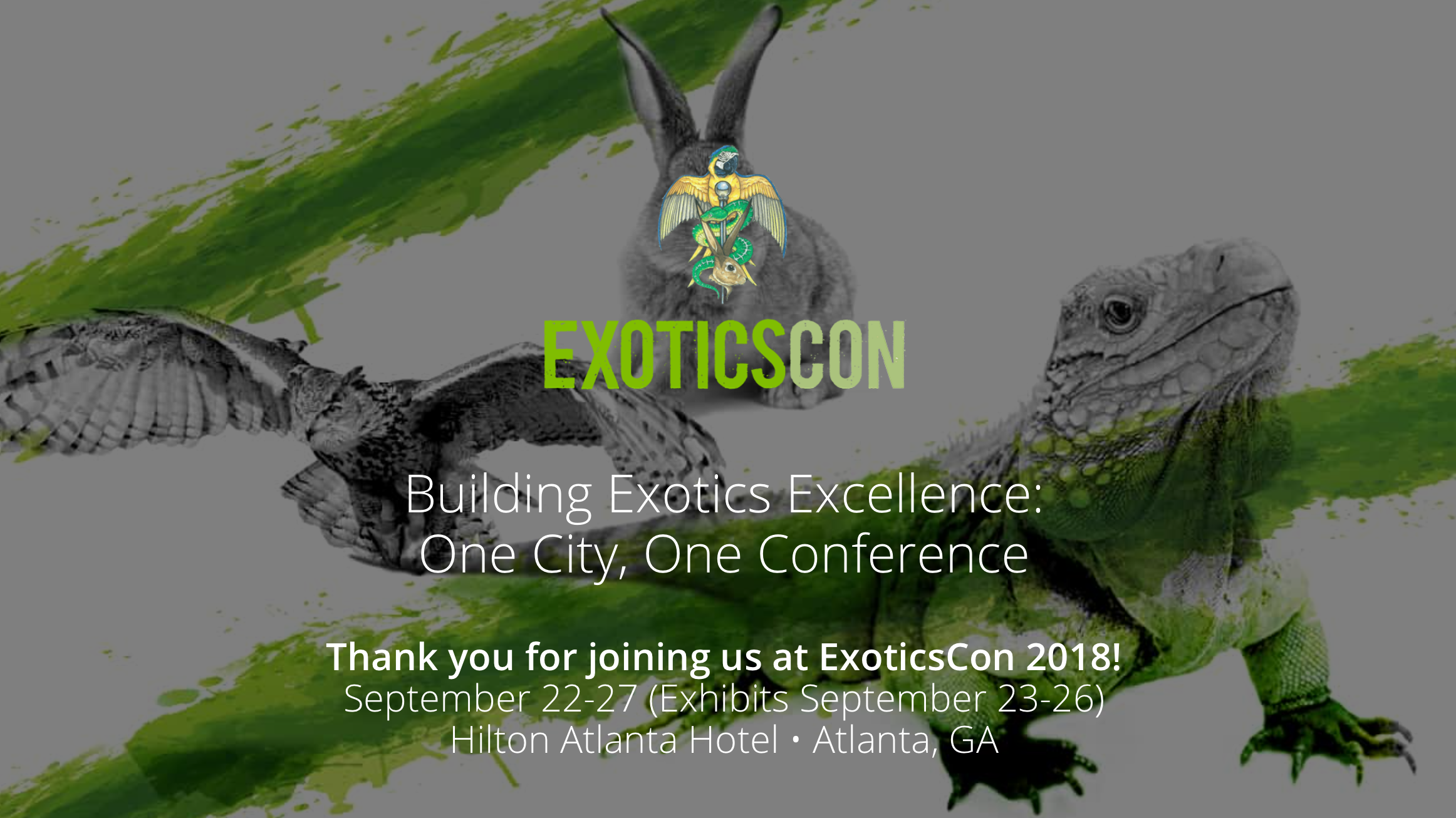 The largest all exotics conference of the year is ExoticsCon, where avian, reptile and mammal veterinarians from all over the world come together to share and learn. Dr. Lewis spent several days there in Atlanta and brought back a lot of great information on new diagnostic tests, treatments, and procedures.
One highlight is the Oxbow Exotic Mammal Health Award, and this year's winner was our good friend and colleague Dr. Thomas Donnelly. Some of you might have met him when he visited us in the summer. We are proud to know and learn from him!
Read more about Dr. Donnelly's award
here
!