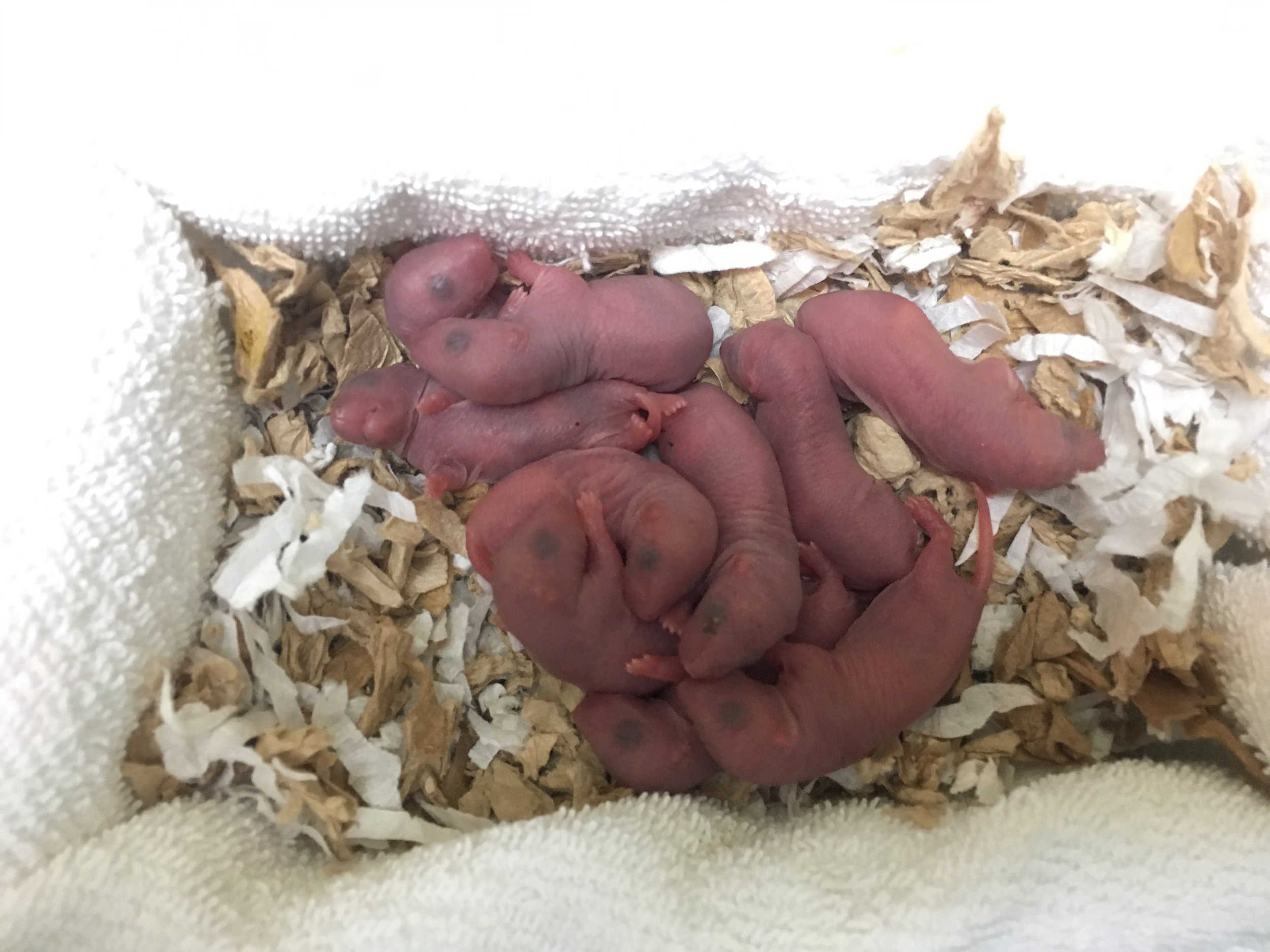 Yesterday an owner surrendered a very "fat" young female rat with a broken leg; the owners could not afford care for her. She was surrendered to one of our great rescues, Pipsqueakery, but set up for the night at the clinic for amputation of the lower part of her leg in the morning, as it couldn't be easily repaired.
One hour later we found this!
We nicknamed the wee babies Dasher, Dancer, Prancer, Vixen, Comet, Cupid, Donner and Blitzen, oh and then Rudolph. But wait! There was one more! That one became Nicholas of course.
This morning mom had a quick surgery to remove the broken portion of the leg.
Interested in adopting one of the Christmas babes? You can keep the name or change it if you would like! Go here and learn more about the adoption process:
thepipsqueakery.org
Merry Christmas early!